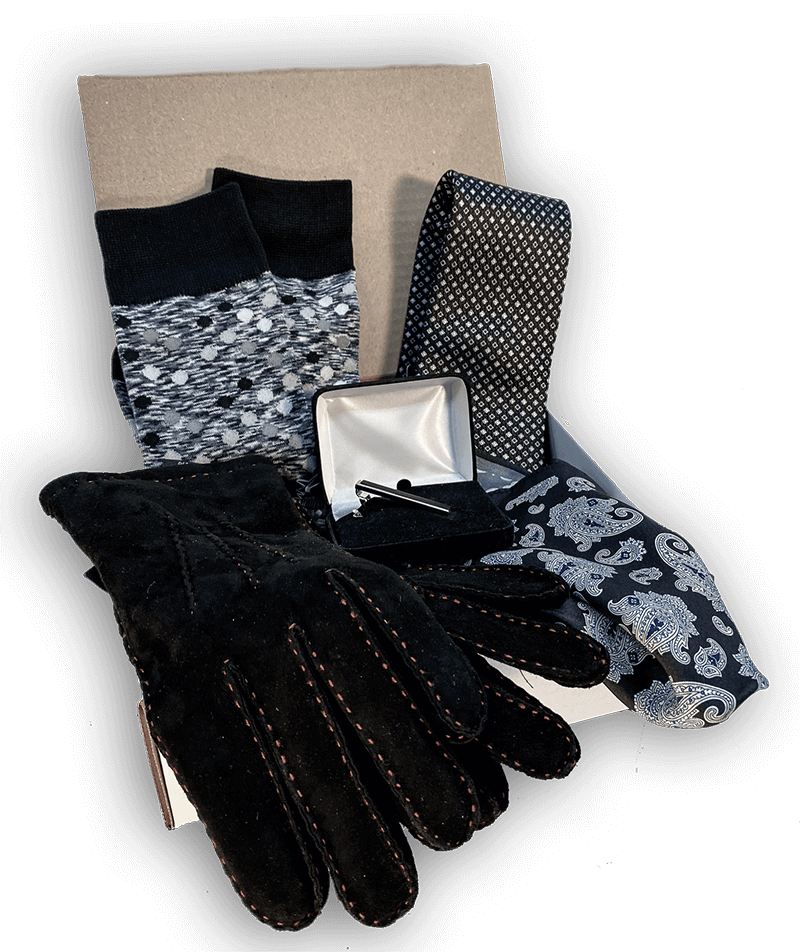 The Style Box
Pick Your Premium!
The perfect luxury accessory pack, individually curated by our stylists and shipped anywhere in the continental U.S.Premium item can be changed for
each box to include one of the following:scarf, belt, gloves, or cufflinks
GET MY STYLE BOX
How It Works
1
Choose Your Box
Each box is uniquely curated to include a tie, pocket square, tie clip, sock, and a premium item of your choice. Choose from one of our four style boxes: Cool Vibes, Warm Tones, Shady Days, or Seasonal Styles.
2
Pick Your Premium
After you have chosen your style box, it's time to customize! Choose one of the following premium products to be included in your box: Belt, Gloves, Scarf, or Cufflinks.
3
Look Your Best
Styled by Manno Clothing, you are guaranteed to look your absolute best.

Now get out there and show off your style! Tag us on Instagram @mannoclothing to show us how you styled your accessories.