Weddings
SUITING YOU UP FOR THE BIG DAY
Grooms
For your wedding, treat yourself to a garment that lasts
beyond a single evening. Allow us the opportunity to help
you craft your wedding day suit or tuxedo outfit that will
exceed your expectations.
Book a personal consultation with Anthony Manno
today to learn more about the process. CLICK HERE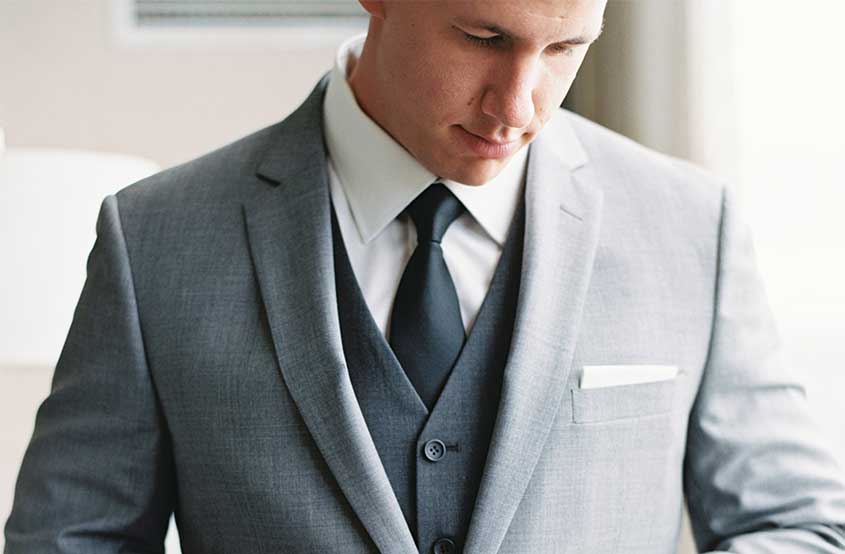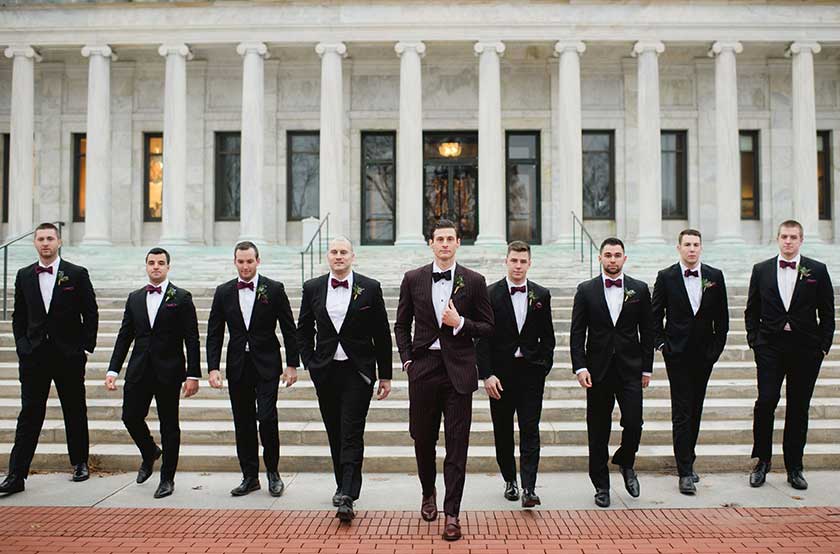 Groomsmen
Preparing for a wedding can contain a lot of stressful details.
Getting your groomsmen in tailored suits shouldn't be one
of them.
Here at Manno Clothing, we regularly assist wedding parties
of all sizes, helping you craft a unique look within an
affordable price point. We carry a variety of suit and
tuxedo options that are sure to wow everyone who is
a part of your special day.
Private Groomsmen Fitting
As a part of our wedding package, we offer private,
after-hours fittings for the groom and groomsmen.
Enjoy a catered evening with your groomsmen complete
with light hors d'oeuvres, beer & wine, and of course,
well tailored clothing.
Book a personal consultation with Anthony Manno
today to learn more about the process. CLICK HERE