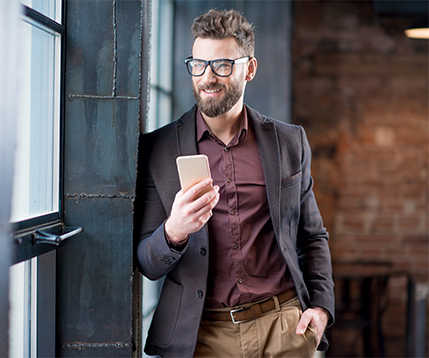 MANNO CLOTHING OPENS NEW STORE:
Manno Moderno
Manno Clothing is proud to announce the opening of a new store,Manno Moderno — contemporary clothingfor the modern gentleman.The grand opening will take place at 10:00 am on Friday, September 22, 2017,at the store's location of 23810 Michigan Avenue in Dearborn. Additionally,the business welcomes third generation family member, Anthony Manno, as he joins the staff as full-time manager of the new location.Manno Moderno will feature modern menswear and be conveniently connected to the flagship haberdashery; allowing for the same high-level customer service and tailoring patrons have grown to love.
In an effort to cater to those desiring more contemporary menswear, Pat Manno believed it was time to create a storefront geared towards the younger man. With the vision now brought to life, the expansion aims to serve of a wide range of clientele, from young professionals to clothing aficionados alike. Manno Moderno will carry a wide selection of sleek suits, unique sport coats, and dynamic accessories — selected specifically for individuals searching for a distinctive, yet timeless, look.
About Manno Clothing & Tailoring
Manno Clothing has always aimed to transcend the expectations of its clients. This principle was established in 1971 when Sicilian immigrants, Leonardo and Lilla Manno, opened Manno Clothing in a cramped, 400 square foot room in Dearborn. Like any entrepreneur, their hopes were high in pursuit of living the American Dream. After countless hours of hard work, these highly skilled tailors were able to prosper in the Dearborn community by combining genuine customer service, expert tailoring, and high-quality merchandise. Eventually, the Manno's welcomed their son, Pat, into the business to learn the priceless qualities of service and salesmanship.
Fast forward 46 years, and Manno Clothing continues to hold true to the introductory attitudes set by its founders. Pat Manno, now owner of the business, reinforces this belief saying, "Building lasting relationships with our clients and making sure they are confident in their appearance is what drives us to be excellent in everything we do. In every aspect, clients can depend on our commitment to constantly improving. Quality isn't something we do once in a while. It's who we are."
To learn more about Manno Clothing, please visit us at mannoclothing.com or call us at 313-561-1419.We look forward to serving you.