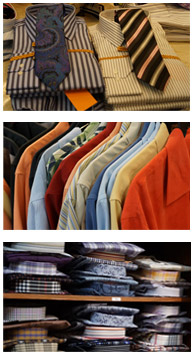 Manno Clothing

Our garments are made only in the US, Canada, and Italy
The reputation of our clothing, from the Jack Victor Collection to Tallia Uomo is unparalleled. You can now purchase
suits made in Italy with hand stitched lapels made of super 100's to super 150 fabrics starting at $525.00.
Experience custom made suits and sport coats. Choose exquisite fabric from the finest mills in Italy and
England. No need to settle anymore on a style or a fabric you don't want.
Come relax, enjoy a beverage and experience shopping for quality men's wear, the way it was meant
to be. Experience the difference, the Manno difference.